Should you charge your kids rent?
Isn't it only fair that they contribute?
Children are taking longer to 'fly the nest'
Children are living in the family home for longer, some well into adulthood. It can help them avoid spending money on rent and save for a deposit for their first home.
But having children at home still costs parents money, and many haven't planned to have their children living at home for so long.
It's time to ask: should you charge your children rent?
Intergenerational family finance
It might be hard for you to consider charging your kids rent, as your children may have got used to the 'Bank of Mum and Dad' situation. You might feel guilty about making them pay their way but remember paying rent will teach them good lessons about budgeting and will encourage them to save and become independent.
Our research in 2017 found that most adults living with their parents we're helping the with household bills or mortgage payments.
How much is fair rent to charge your child?
If you don't already have one, start by drawing up a realistic family budget. There are apps available for this, but a spreadsheet or notebook should do just fine. As family finances becomes intertwined it's important everyone understands the budget and is transparent about their income and expenditure.
Talk openly about your finances. Sitting down around the kitchen table once a month to go over the budget could be a great way to improve communication in your family.
Once you know what expenses you need to cover you can work out a fair amount to charge your kids for rent. There are a few ways to do this:
Arbitrary amount – this is useful for parents who want to charge rent but also help their children save for the future.
Percentage of earnings – This means the rent will rise as their earnings do. Good for encouraging them to leave when they can afford to do so.
Budget split – splitting expenditure equally between members of the family.
The right way to charge is up to you and should depend on your individual circumstances.
Parents can choose not to charge their kids rent
You don't have to charge rent. For some it just doesn't feel right.
Pragya Agarwal, an academic and designer living in the North West, has one year old twins and a 19 year old son. She says she would never charge her eldest rent to live under her roof.
"I feel that, as a parent, my home is always their home and so they're always welcome here. My kids have a great sense of responsibility and understand the value of money so I don't need to charge them rent to teach them this. People's circumstances, of course, differ."
Alternatively, charge kids rent once they're earning
Tasha lives in East Anglia with her husband and three children and writes a parenting blog called Mummy & Moose. When her son turned 16 the family agreed he would contribute to the household once he got his first job. They gave him the choice to either paying a 'family rate' of 30% of his wages and continuing to help out with chores, or a 50% 'lodger rate' where he didn't have to do housework.
"We figured a percentage was fairer than a set amount as he will be at college so probably won't be working set hours," said Tasha. "He would prefer to live for free, as we all would, but what would he learn about being an adult? I'll let you in on a secret though, we are banking half and we'll be giving it back when he comes to leave home."
Tasha's point about banking half is a particularly good way to help a younger child save for the future, if you can afford it.
Getting rent from your children may happen naturally
Believe it or not, children even volunteer to contribute.
Emily Palmer, aged 19 and a newly published author, said she volunteered to contribute towards household costs.
"I am a young adult and I offered to pay rent. I started paying rent after releasing my kids' book on mental health. From my perspective, I couldn't expect to be costing my parents money once I was earning."
Although some parents would be surprised – or even reject – such an offer from their kids, it does happen. But whether this is something you want or not, it shows that keeping your children in the loop about how much things cost really can reap the benefits of a more unified household. Even if it's just a quick chat around the kitchen table every now and then.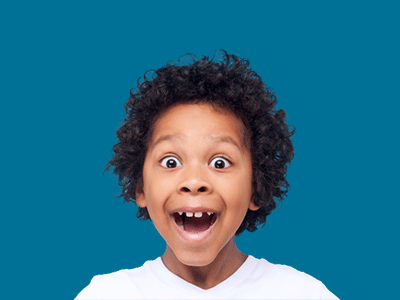 Junior ISA
With our stocks and shares Junior ISA you can start investing from just £10 per month up to a maximum of £9,000 each year on behalf of a child. Anyone can pay in, and the child will gain access to the account once they are 18 years old.
Looking for alternative ways to invest over the long term?
Our Family Bond and Junior Bond are Tax Exempt Savings Plans which allow you to invest £25 per month or £270 per year for ten or more years. As long you keep up payments you - or the child - will receive a tax-free lump sum when the policy matures.
Liked this article?

You may also be interested in...
How to make a financial plan for your family
Every parent wants the best for their kids. If you want to make their dreams a reality it's time for a financial plan...
How to help your child get on the property ladder
It can be hard for young people to get a first foot on the property ladder. How can you help?